If you are interested in developing financial literacy with kids and teens, this webinar should give you some good ideas. Thanks to Maureen for passing this on.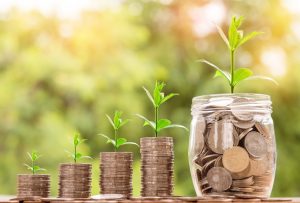 Image by Nattanan Kanchanaprat from Pixabay
Developing Financial Literacy in the Next Generation: Resources for Children and Teens
Monday, 7/29/2019 – Free Webinar
1:00 PM (Central)
How to Register
Register Online
https://ala-events.zoom.us/webinar/register/WN_bhpKuPhYR1ClDrmUoiq1BA
It is never too early to start talking about money. In fact, research indicates that children often form their financial habits as early as 7 years of age. So, children and teens would benefit from financial education early in their lives. Just like adults, having this education available in their libraries will benefit these young people. However, it can be challenging to know how to begin or continue developing library collections and programs in support of children's and teen financial literacy.
At this webinar, Scott Wolla and Mary Suiter from the Federal Reserve Bank of St. Louis will provide their expert assistance by sharing the wealth of resources available in the Federal Reserve's collection of financial education materials. From book lists to activities for youth of all ages, the Federal Reserve offers a wide range of helpful resources to support and inspire library financial literacy initiatives. The webinar will also include time for participants to ask these experts their questions.
Learning Outcomes
By the end of this webinar, the participant will be able to:
Discuss the importance of financial literacy for children and teens
Recognize opportunities to begin, improve, or expand financial literacy collections and programs for children and teens
Locate Federal Reserve financial education resources appropriate for children and teens
Who Should Attend
Any librarian interested in financial literacy programming would find this webinar helpful, particularly those supporting children and teens. The content will provide helpful resources related to collections and programming.
Instructors
Mary Suiter is Assistant Vice President and Economic Education Officer at Federal Reserve Bank of St. Louis.
Scott Wolla is economic education coordinator at the Federal Reserve Bank of St. Louis.
Registration
No Cost
This webinar is offered complimentary, thanks to the generous sponsorship of FINRA Investor Education Foundation and is also sponsored by the RUSA Financial Literacy Interest Group.
How to Register
Register Online
https://ala-events.zoom.us/webinar/register/WN_bhpKuPhYR1ClDrmUoiq1BA
The webinar will be recorded.
Tech Requirements
This webinar will be offered using Zoom. Pease ensure that you have internet collection. Audio for these sessions will be streamed over computer speakers and via a teleconference line. You will be able to ask questions and interact with the presenter and other webinar participants via chat.
Contact
Technical questions about the webinar should be directed to Ninah Moore, RUSA Training & Events Coordinator, at
nmoore@ala.org
Thank you and we look forward to your participation!