Ancestry Library Edition and HeritageQuest: Proquest is the vendor for Ancestry Library Edition (ALE) and HeritageQuest. Their educational and promotional resources are available for you to use or share.
NoveList Plus (referring URL is on MORE Research page)
Foundations in Wisconsin: A Directory (in-library use only)  http://www.wifoundations.org/
Transparent Language Marketing https://home.transparent.com/library-marketing-kit 
Overdrive update: January 2023
The OverDrive app will sunset at the end of April 2023. This change will simplify how you promote your digital collection, train your staff, and support your users. In the weeks before the OverDrive app sunset, current in-app messaging will be updated to give users a final reminder to switch to Libby.
After the OverDrive app is sunset, users who try to access your library's collection in the OverDrive app will see the following message, informing them they need to upgrade to Libby: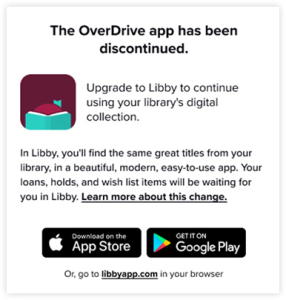 Resources
Use the following resources to help your library and users through this transition:
For library staff:
For users: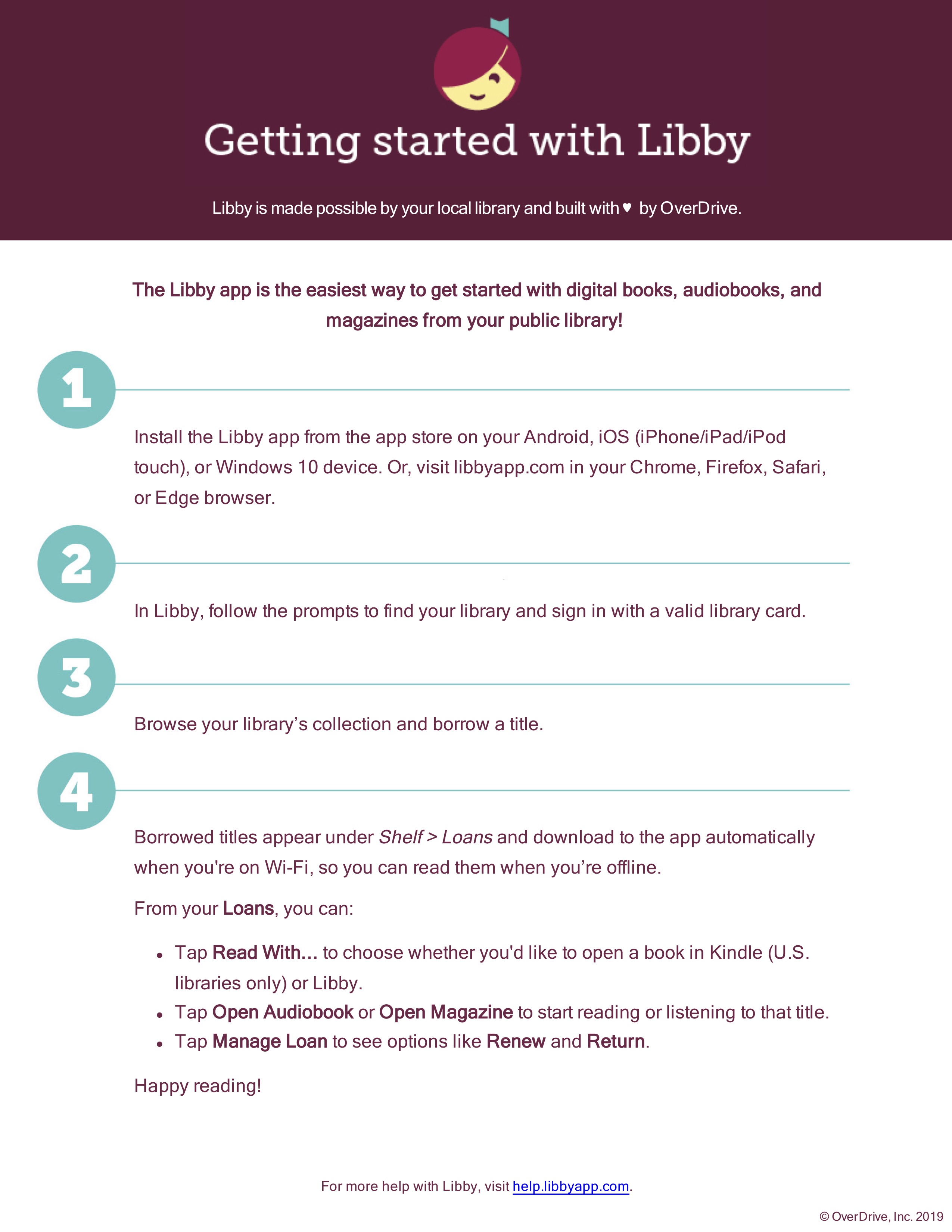 click to open pdf poster to print