Well, that was an eventful morning! Thank you to Kris Schwartz and the IT team for getting us back up.
Affordable Connectivity Program: New Program for Discounted Internet Access
On December 31 the FCC launched the Affordable Connectivity Program (ACP). This longer-term program replaces the Emergency Broadband Benefit program.  (note: Anne Hamland is in the process of updating websites. If you manage your website you'll need to update this info.) This investment in broadband affordability will help ensure households can afford the internet connections they need for work, school, health care and more.
The ACP provides a discount of up to $30 per month toward internet service for eligible households and up to $75 per month for households on qualifying Tribal lands. Eligible households can also receive a one-time discount of up to $100 to purchase a laptop, desktop computer, or tablet from participating providers if they contribute more than $10 and less than $50 toward the purchase price.
Enrollment in the ACP is now open for households with at least one member qualifying under any of the eligibility criteria here.
Some COVID resources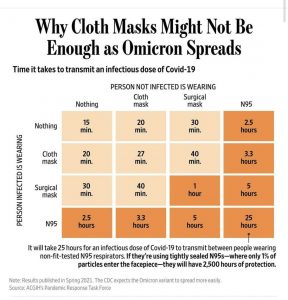 2021 Public Library Staff and Diversity Survey deadline extended to January 14, 2022
(From PLA press release) All US public libraries are invited to complete this new survey to help us better understand public library staff roles, hiring and retention practices, and equity, diversity, and inclusion work. The survey was developed by PLA's Measurement, Evaluation, and Assessment Committee in response to field-wide discussions and demand for actionable data about evolving staff roles and diversity and inclusion staffing efforts.
Why your library might want to complete the survey:
Library leaders need up-to-date and accurate information about staffing and diversity.

What are libraries doing to recruit and retain diverse staff?
What are libraries paying directors and new librarians?
What types of staff roles exist in US public libraries?

The result will provide nationally representative data to inform and engage elected officials, the media, and funders to increase awareness of and support for library workers. PLA will share the results in a freely and publicly accessible report.
Your participation helps PLA create tools, resources, and professional development opportunities that are more useful for you in building and advancing equity in your library.
The 2021 survey data will create a baseline. When this survey is next administered in 2024, we will be able to see how the field has evolved. We will be able to track and share these trends with the profession.
To complete the survey, login to your library's free Benchmark account at librarybenchmark.org. Click on "Surveys" in the menu, and you will see this survey listed under "Open Surveys." All public library directors should have received an invitation with login details; if your library did not or if you have any questions, please contact plabenchmark@ala.org. Please submit your library's responses by January 14, 2022.
Events & Professional Development
Just For You
Each month, Joy Schwarz from Winnefox Library System pulls together a list of free webinars happening around the country, and you can find some highlights from that list on the Wisconsin Libraries for Everyone blog!  https://dpi.wi.gov/wilibrariesforeveryone/january-professional-development-opportunities
Coming Right Up
IFLS Webinar:  Talking Is Teaching Trusted Messenger Training (with Jerissa Koenig, Jessi Peterson, and Amy Fink), January 12, 1-2 pm.  Register here.
Advocacy 101 January 19, 1-2 pm Get ready to dust off that New Year's Resolution of getting more skilled at advocating for your library! Jim Tripp, who is currently the IFLS Board president and the District 23 Dunn County Board Supervisor, will walk us through the basics of what we need to know to become effective advocates for our libraries. You'll get a brief overview of the three levels of government, and then we'll dig into the key characteristics of good local advocacy: what works and what doesn't. We'll leave time for your questions. Please submit questions by January 14. This webinar is for library staff, trustees, and Foundation and Friends group members, and provides one contact hour for public library director certification. REGISTER HERE
MORE Directors Council meeting, Fri Jan 21st 10:00am – 1:00pm
Wild Wisconsin Winter Web Conference, celebrating 10 years! Find sessions and descriptions here.
Operations, Marketing & Tech
Meet Brad Jensen!
He's the new Technology Support Specialist who will work with Kris Schwartz to provide IFLS staff and member libraries with technology equipment and software support (and more!).
He graduated from the IT Network Specialist program at Chippewa Valley Technical College at the end of 2020. While there he enjoyed working as a peer tutor. The vast array of problems he gets to work on is what appeals to him in the information technology field, and he finds joy in being mentally engaged in his work and having the ability to help others at the same time.
Brad moved to Wisconsin right after his eighteenth birthday to get married, and he fell in love with the Eau Claire area. He and his wife have two pet cats with "vibrant personalities" and a horse that they board in Chippewa. A favorite restaurant is Mancino's, a grinder and pizza place that just re-located to Brackett Ave.
He feels IFLS is a great fit with his personality and work ethic, and he's exited for his journey ahead. Welcome, Brad!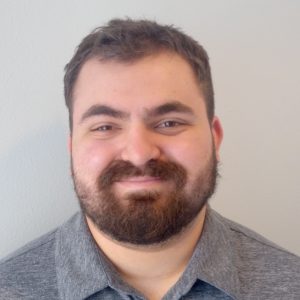 Two Marketing Campaigns this month
Both of these are covered in more detail in this month's Marketing Monthly that went out today.
Tell Your Library Love Story is an easy and scalable tool for libraries to collect testimonials, and it's up and running. An email went out from Reb earlier this week. All the details can be found in the toolkit.

A $120,000 digital ad campaign promoting libraries as partners in workforce development will go live statewide on January 10, 2022, and run until February 27. The goal of the campaign will be to remind the public of the role Wisconsin public libraries can play to connect job seekers with existing programs and services. If all goes according to plan, you will see new faces in your library! Use the quick-start guide to get up and running.
New on the Website
If you are hearing about the demise of democracy or are worried about a lack of civil discourse, maybe there is a role for your library to play in helping people learn to communicate effectively with each other about hard topics. The Civic Labs section of the IFLS website has had a recent re-boot.  Take a look at it if you are looking for some tools and inspiration. If you would like to talk about any of these ideas or need some support, please contact Leah (langby@ifls.lib.wi.us).
Added: Home Delivery and Outreach to Institutions resource page. Find it in Adult Services/Inclusive Services.
Happy New Year!