Tip Jar
ILL Tip of the Week
Do you have new staff or need a refresher on ILL paging slips? Check out this printable example. Email ill@ifls.lib.wi.us or submit a Help Desk ticket with any questions!
Fall Delivery Study
We will be conducting our biannual 

delivery

 

study

 

during the

 

week of November 6-10

! Katelyn

 will send out another reminder next week. 
Cornell Public Library new PO Box
Cornell's new PO Box # is 794. (Old PO # was 796)
The street address is still the same: 117 N 3rd Street.
Say "hi" to Laura Breza
Laura is the new Bibliographic Services Assistant!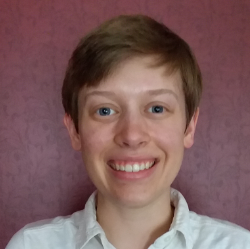 Hello! It's great to be here at IFLS! I moved to Eau Claire in 2021, roughly 8 years after attending UWEC to earn a bachelor's degree in Creative Writing and a minor in Library Sciences. My work experience spans both library circulation and copywriting. I'm big into hobbies so when I'm not at work, you can find me exploring Wisconsin's beautiful parks, spending time with my cats and sister, writing fiction, sketching, and more! 
Did you go to the WLA Conference?
Please send Reb your best one (or two or three) takeaways to share in next week's Digest. Send it by the end of the day Wednesday if you'd like to be included. (This does not fulfill your requirement for scholarship reporting.) Send to kilde@ifls.lib.wi.us. Thanks!