We're always happy to help! Submit a HelpDesk ticket if:
You need a current hard copy of courier pocket tags.
You have a question or a problem and need help.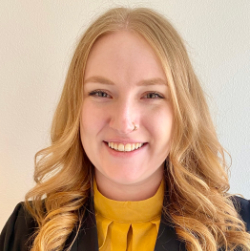 Katelyn Noack
Public Services Consultant
How the IFLS Courier System Works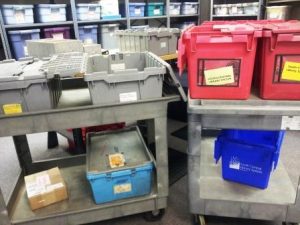 IFLS contracts with a courier (WALTCO, Inc.) to provide courier service to our area libraries.
WALTCO does all the sorting of materials being routed to other IFLS area libraries.
The WALTCO driver will drop off and pick up materials on your library's scheduled delivery days.
WALTCO picks up from and drops off at the IFLS office daily. All items labeled for IFLS or with the pink out-of-system routing labels which were picked up at the IFLS libraries will be sorted to the IFLS office. We unpack in the morning and send out-of-system materials with the 10 a.m. South Central pickup/delivery.
The South Central Delivery Service has prepared a Wisconsin Delivery Network list that you can print out. If you do not find a library on the list, you will need to mail the material. For more information on sending Interlibrary Loan materials through courier, click HERE. 
IFLS is the pick-up/drop-off point for all materials going to/coming from outside the IFLS system via the South Central Delivery Service.