On This Page
Linked resources
Can't find what you're looking for here? Use this search box to search the IFLS Article Index.
Need help?
Click on the green HelpDesk button and we'll make sure the right IFLS staff gets that message right away. 
Additional support from IFLS
Leah Langby is your IFLS staff expert in:
Continuing education, certification, and professional development 
General support (child/teen development, intellectual freedom, inclusive services)
Youth services
Developing your services (programs, collections, partnerships and outreach)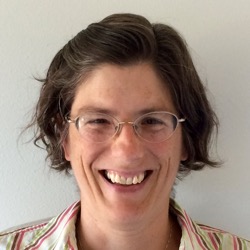 Leah Langby
Library Development and Youth Services Coordinator
Ryan Dowd Training and Recorded Webinars
Ryan Dowd's Homelessness and Libraries is a 3.5 hour self-paced training.  This training will be available through December 2023, thanks to a statewide subscription.  Look here for tips about empathetic rule enforcement and de-escalating challenging situations with all patrons, with some specific information and education about homelessness.  In addition, recordings of monthly hour-long webinars about a variety of relevant topics are archived in the same location.  
Click here to start your training now. Sign up using your library email address.
Statewide Continuing Education calendar from the WI DPI
Customize your view of this calendar! Click on the dropdown arrow on the top menu for day, week or list views.