On This Page
Linked resources
Can't find what you're looking for here? Use this search box to search the IFLS Article Index.
Need help?
Click on the green HelpDesk button and we'll make sure the right IFLS staff gets that message right away. 
Additional support from IFLS
Leah Langby is your IFLS staff expert in:
Continuing education, certification, and professional development
General support (child/teen development, intellectual freedom, inclusive services)
Youth services
Developing your services (programs, collections, partnerships and outreach)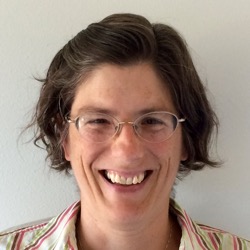 Leah Langby
Library Development and Youth Services Coordinator
Privacy and Wisconsin Public Libraries Tutorials for Front-Line Staff and for Managers
Wisconsin public library workers now have access to a tutorial covering the basics of privacy and public libraries, with specific attention to Wisconsin laws.
The tutorial for front-line staff includes three modules.  Each module  consists of a short (8-9 minute) video, links to additional reading, and a short comprehension quiz. The goal is to help front-line staff understand the reasons behind privacy policies and laws, as well as learning how to interact effectively with library users about privacy.
Additionally, library directors and managers can access a short tutorial with suggestions for working with staff, creating policies, and other administrative tasks related to protecting patron privacy.
Those who complete the tutorials will be able to print a certificate of completion.
These tutorials were created by the University of Wisconsin-Madison's iSchool, and are sponsored by Wisconsin Public Library Systems with support from the Wisconsin Department of Public Instruction's Public Instruction, with funding from the Institute for Museum and Library Services.
Privacy and Wisconsin Public Libraries Tutorial for Front-Line Staff:  https://my.nicheacademy.com/iflslib-staff/course/56679
Privacy and Wisconsin Public Libraries Tutorial for Managers and Directors:  https://my.nicheacademy.com/iflslib-staff/course/56903
Please contact Leah Langby (langby@ifls.lib.wi.us) with questions, or if you have any difficulty accessing the tutorials.
Ryan Dowd Training and Recorded Webinars
Ryan Dowd's Homelessness and Libraries is a 3.5 hour self-paced training.  This training will be available through December 2023, thanks to a statewide subscription.  Look here for tips about empathetic rule enforcement and de-escalating challenging situations with all patrons, with some specific information and education about homelessness.  In addition, recordings of monthly hour-long webinars about a variety of relevant topics are archived in the same location.
Click here to start your training now. Sign up using your library email address.
Statewide Continuing Education calendar from the WI DPI
Customize your view of this calendar! Click on the dropdown arrow on the top menu for day, week or list views.