Advocacy 101 with Jim Tripp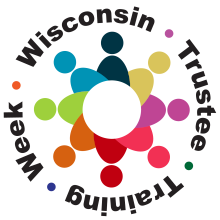 Wisconsin Trustee Training Week 2022
Library Director Hiring Guide
Your library director has just announced they're leaving. Now what? You've never done this before, where do you start?
Hiring a library director is one of the most important and challenging duties of library boards in Wisconsin. Trustees have to figure out what kind of leadership the library needs, find a candidate withthe skills to meet those needs and then foster the new director's success.
Every library is unique, and each hiring process is different, too. It can be a complicated and overwhelming task.
The IFLS Library System can help, with step-by-step navigation throughout the process or targetedguidance as needed.